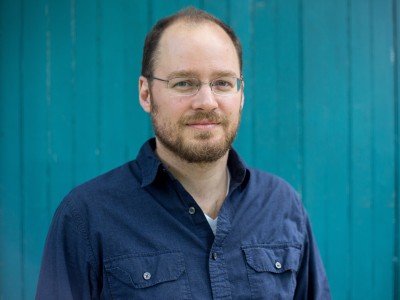 Daniel Torday is the director of Bryn Mawr's Creative Writing Program.
His debut novel, The Last Flight of Poxl West, has garnered significant attention, including this review by Michiko Kakutani of The New York Times.
From the review:
"It's Mr. Torday's ability to shift gears between sweeping historical vistas and more intimate family dramas, and between old-school theatrics and more contemporary meditations on the nature of storytelling that announces his emergence as a writer deserving of attention."
The Last Flight of Poxl West, is just out with St. Martin's Press. His novella, The Sensualist, won the 2012 National Jewish Book Award for debut fiction. Torday's stories and essays have appeared in Esquire, Glimmer Train, n+1, The New York Times, and The Paris Review Daily. A former editor at Esquire, Torday serves as an editor at The Kenyon Review.