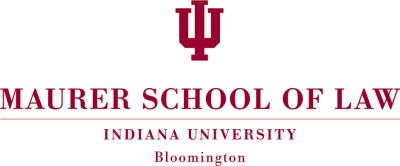 Bryn Mawr graduates planning on law school now have the opportunity to attend the Indiana University Maurer School of Law on a generous scholarship that will cover approximately half the cost of admission and provide access to a formal mentoring program.
Announced earlier this month by the law school, the scholarship and mentoring partnership is open to graduates of five of the nation's most prestigious liberal arts colleges for women. In addition to Bryn Mawr, the schools involved are Mills College, Mount Holyoke College, Smith College, and Wellesley College.
"Bryn Mawr has always excelled at preparing students for the nation's top law schools," says Katie Krimmel, head of Bryn Mawr's Leadership, Innovation, and Liberal Arts Center. "We are thrilled at this opportunity to continue that tradition of excellence and to expand access to the legal profession to more women through this partnership."
The scholarship will reduce the cost of law school tuition over three years by $45,000 to $75,000, depending on the student's residency and other factors.
"The role of women in the legal profession is more important than ever, and our school has made a major commitment to maintaining a diverse enrollment by recruiting some of the most talented young women in the nation who go on to be leaders in their fields," said Austen L. Parrish, dean of the law school and James H. Rudy Professor of Law. "We are privileged to join forces with some of the nation's most distinguished women's colleges with the hope that their alumnae will become part of our community.
"We are particularly pleased to have Bryn Mawr, Mills, Mount Holyoke, Smith and Wellesley join our scholarship programs, along with schools like Princeton, Dartmouth, and Vassar College. These are some of the very best schools in the country, with sophisticated and impressive pre-law programs. They have not only led the way in women's education but are among the most respected for their academic excellence and for educating future leaders."
Each partner school will nominate at least two students and/or alumnae for admission to the Maurer School of Law every year, provided the applicants meet the law school's admission criteria. Other indications of future success, such as prior academic performance, letters of recommendation, past professional and other experience, and desire to study at the law school, also will be considered. Applications will be accepted beginning with the law school's 2015 entering class.
Those interested in the program should contact Pre-Law Advisor Jennifer S. Beale for more information.