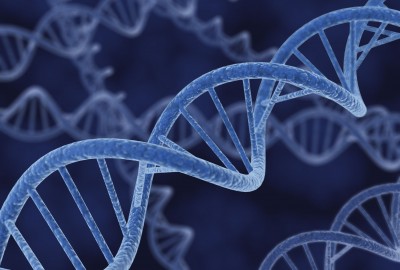 Throughout its history, the percentage of Bryn Mawr undergraduates who go on to earn Ph.D.s in fields like chemistry, physics, and mathematics has been among the highest of any college or university.
It is also true, however, that a majority of Bryn Mawr undergraduates in STEM disciplines go on to careers outside the academy.
To further help students learn about the full breadth of possible careers in the sciences, Bryn Mawr has received a $300,000 grant from the Sherman Fairchild Foundation to develop and pilot a series of three- to four-day, project-based, intensive non-credit seminars. In addition to a core project, each seminar will feature guest speakers in non-academic STEM careers, and professional development and job networking opportunities.
Each intensive will focus on one of three broad categories.
STEM and the Community: Participants will explore how science improves the health and lifestyles of various communities, including urban and rural populations;
STEM and Innovation in the Private Sector: Participants will explore how science is used in business and corporate contexts to solve real-world problems;
STEM and the Arts: Participants will explore careers in science writing and journalism, as well as film/video production and the arts.
"We want this work to be as 'real-world' as possible," says Associate Provost and Professor of Physics Elizabeth McCormack. "Our goal is two-fold. We want to present a diversity of career paths to our current STEM majors. And we're hoping to attract students who perhaps hadn't thought of a STEM major as providing a pathway for them to pursue interests beyond research."
In discussing alumnae she'd like to have take part in the intensives, McCormack, points to people like Ashley Gavin '10, director of curriculum at Girls Who Code.
McCormack will be overseeing the program along with Katie Krimmel, director of Bryn Mawr's Leadership, Innovation, and Liberal Arts Center (LILAC). The creation and piloting of the STEM Intensives will be conducted in partnership with a steering committee comprising science and arts faculty, alumnae and LILAC staff members. The Intensives will also draw upon the expertise of faculty and students involved in the College's Teaching and Learning Initiative.
"We want these Intensives to be a true collaboration between our faculty, our alumnae, and our LILAC staff. Expanding the intensive topic areas into the sciences is a big win for the College and is exactly the type of exploration opportunities we want to be offering students through LILAC," says Krimmel.
Planning is already underway for the first Intensive, which is scheduled for the 2016 spring break.
Students interested in the program should look for more information during the fall 2015 semester.