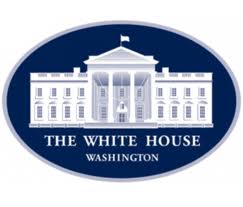 On Thursday, Dec. 4, Bryn Mawr President Kim Cassidy joined President Barack Obama, First Lady Michelle Obama, and a number of college presidents and other education leaders from around the nation at the second White House College Opportunity Day of Action.
These events have centered around strategies for helping more students, especially those from lower-income families and underrepresented groups, prepare for and graduate from college.
"And at the heart of the American ideal is this sense that we're in it together," President Obama told the gathering. "That nobody is guaranteed success but everybody has got access to the possibilities of success, and that we are willing to work not just to make sure our own children have pathways to success but that everybody does; that at some level, everybody is our kid, everybody is our responsibility. We are going to give back to everybody."
Participants were challenged to commit to a new action in one of four areas: building networks of colleges focused on promoting completion, creating K-16 partnerships around college readiness, investing in high school counselors as part of the First Lady's Reach Higher initiative, and increasing the number of college graduates in STEM fields (Science, Technology, Engineering and Mathematics).
The Reach Higher initiative is the First Lady's effort to inspire every student in America to take charge of their future by completing their education past high school, whether at a professional training program, a community college, or a four-year college or university. The initiative is particularly focused on increasing the quality and availability of high school academic counseling.
"To the college presidents here, can you do even more to make college counseling part of your mission to get the very best students to your schools," the First Lady asked. "And can the foundations and nonprofit organizations help in that work? Can you rethink the college admissions process to find more of those students who've got what it takes to succeed but haven't had the chance to develop their potential? Can you create college prep centers in your communities and ensure that test-prep classes are affordable for all of our kids?"
At the first event, Bryn Mawr's commitments involved the College's partnership with the Posse Foundation, including its new, second Posse focused on students interested in STEM fields; its new commitment to independently fund the Community College Connection program begun in 2011; and instructional programs that address needs of underserved students.
The College sent White House officials updates on the progress of those efforts in connection with yesterday's event and also shared the news of our new $1.65 million "First in the World" grant to improve student math skills and increase the number of students earning STEM degrees.
"Coming to the White House and getting to meet Michelle Obama is tremendously exciting and I'm honored to be able to represent Bryn Mawr College as we are recognized for our ongoing efforts and for our commitment to do even more," said Cassidy after the event. "But what's really important is to spend time with these other educators who are all so committed to the causes of access and college completion. There are schools and organizations at every level, from K-12 and community-based organizations, to private foundations, to community colleges to private research universities, doing innovative work. As both the President and the First Lady said, together we can make sure that all students have the tools to succeed."