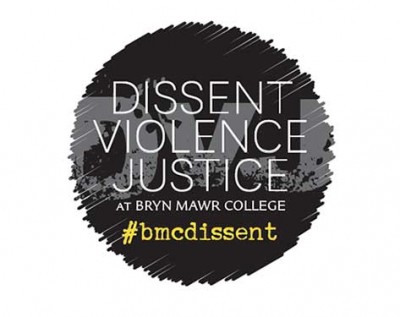 The fall semester portion of programing for Dissent Violence Justice at Bryn Mawr College comes to a close at 7 p.m. on Thursday, Nov. 13, with a faculty panel on "Structural Violence: Global and Local."
Moderated by Psychology Chair Marc Shulz, the panel will be made up of Kalala J. Ngalamulume, associate professor of Africana Studies and History and co-director of International Studies; Agnès Peysson-Zeiss, Lecturer of French and Francophone Studies; Cindy Sousa, assistant professor of Social Work on the Alexandra Grange Hawkins Lectureship in Social Work; and Bob Washington, professor of Sociology.
In thinking about structural violence, Sousa says she goes back to the writings of Johan Galtung from the 1960s and 70s, which, in the 2000s, Paul Farmer furthered and applied in particular to analyses about health and well-being.
Farmer described the ways that structures of society (i.e., educational, legal, cultural, healthcare) insidiously act as "social machinery of oppression to regularly, systematically, and intentionally prohibit the realization of full human potential through unequal arrangements of social, economic, and political power."
For the upcoming panel, Sousa will focus on the connections and distinctions between structural violence and political violence, a topic she wrote about in a recent article in the journal Medicine, Conflict and Survival.
"Structural violence often leads to the political uprisings that often are then met with considerable political violence as those in power attempt to maintain their power," reflects Sousa. "In this way, political violence (manifested in such acts as arrests and torture; targeted shootings; and forced exile) is often levied most against those who have often suffered the most from the effects of structural violence (often for generations), as these people are particularly motivated to become key political organizers."
To hear more from Sousa and the other panelists, be sure to attend the panel.
Dissent Violence Justice will continue in the spring semester when Christiane Gruber, curator of Creative Dissent: Arts of the Arab World Uprisings, visits campus on Jan. 22.
For more information, visit the Dissent Violence Justice webpage.