When we updated Bryn Mawr's website this summer, one of the features we updated were the "Spotlights" that appear on many pages throughout the site.
Spotlights may focus of current students, faculty, alumnae, or a topic like the Pensby Center or the Emily Balch Seminar.
For those who haven't already clicked on them, we've decided to highlight the current undergraduate student spotlights.
Khadijah Seay '16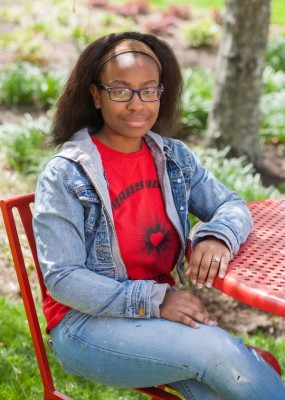 Bratenahl, Ohio
Why Psychology: When I was 13, I always wanted to be a teacher. Then my school went from being a magnet school to a regular public school. Many of the students who were excelling just fell off and I wondered what type of environmental factors played into that. That's how I became interested in psychology. And now I'm minoring in child and family studies as well, which is the best of both worlds for me. (More)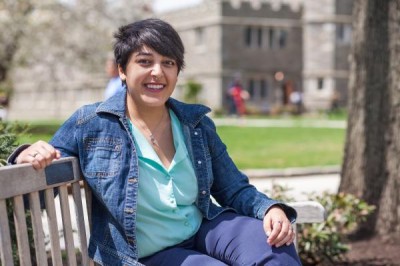 Syona Arora '15
Pune, India
Community: You can say that Bryn Mawr has a great community, but you don't know what that means until you're here. Every single person on campus understands how special Bryn Mawr is, and that's not something that comes across on the website or through a conversation. You have to be here to experience it. (More)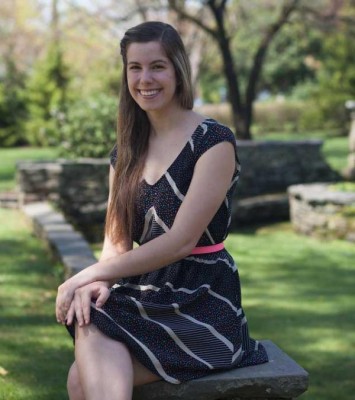 Hayley Burke '15
Chino Hills, Calif.
Memorable Moments: It was early on in the semester, but I remember confirming what amazing women I attend college with in those moments on the floor in our dorm hallway, sitting around a pizza talking about anything and everything. I was in a place where I felt the people around me were dynamic, supportive, and wonderful. That was what I wanted out of my college experience. (More)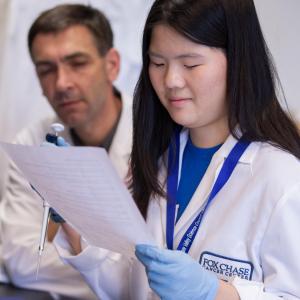 Ivana Wang '15
Princeton, N.J.
The Summer Internship: Over the summer, Ivana worked on a pancreatic cancer research project at Fox Chase Cancer Research Center, specifically on a project to clone a gene that plays an important role in DNA repair and transcription. Coming into the lab with no research experience, Ivana knew she had a lot to learn. During her summer, she experienced firsthand what kinds of problems researchers encounter and, more important, how to tackle the inevitable challenges. (More)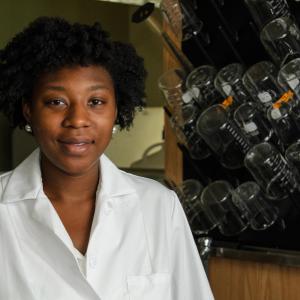 Nancy Toure '15
Silver Spring, Md.
From the Field to the Lab: As part of a summer science research position, Nancy traveled with fellow Bryn Mawr geologists on an expedition to Utah to collect rock samples. Back at Bryn Mawr, she conducted paleo-biological and geochemical tests on the samples to test a theory about and about the nature of a biodiversification event that took place 400 million years ago. (More)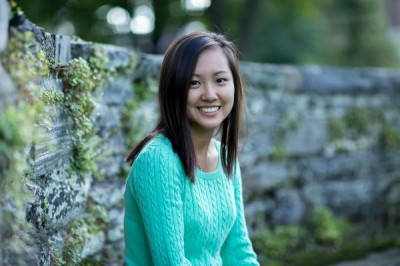 Bomi Hong '17
Broomall, Pa.
Your Campus Spot: The hammocks right in front of Canaday Library. Who doesn't want to lounge around under the lofty, beautiful trees surveying Bryn Mawr's beautiful campus? (More)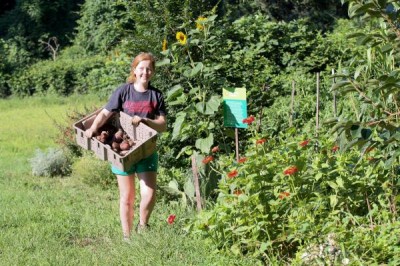 Madeleine Johnson '15
Roslindale, Mass.
Why I Love Bryn Mawr: "Sometimes I look around and I realize how lucky I am. I'm never going to live in a castle again for the rest of my life so I better enjoy it while it lasts!" (More)
Members of the Class of 2016 and beyond interested in being a spotlight subject should contact the Communications Office at news@brynmawr.edu.