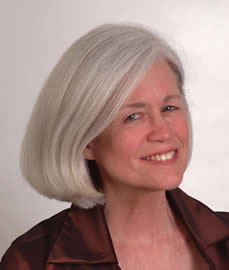 Bryn Mawr Creative Writing Program faculty member J.C. Todd is one of 12 Philadelphia artists granted a 2014 Pew Fellowship.
In awarding Todd the fellowship, the Pew Foundation noted:
"J.C. Todd's (b. 1943) poems investigate the impact of war, with an insistent eye and ear on language. Her current project, War Zone, explores containments and outbursts of resistance, with sonnets that 'complicate and contemporize the tradition of war poems. 'Todd's writing seeks out the tender moments that exist in contrast to devastation. 'If language bears the trace of war, how can that be revealed and perhaps shaken loose?' she asks." (more)
At Bryn Mawr, Todd has taught Introduction to Creative Writing, Writing Poetry I and Writing Poetry II. For the coming academic year, she'll be teaching an Emily Balch Seminar titled "The Journey: Act and Metaphor," Poetry Writing II and ENG 125.
Todd holds a bachelor's degree in literature from Duquesne University and an 
M. F. A. in Creative Writing (Poetry) from the Program for Writers at Warren Wilson College.  She is the author of the book of poems, What Space This Body (Wind Publications, 2008) and two chapbooks, Entering Pisces (Pine Press, 1985) and Nightshade (Pine Press, 2000; finalist for the Flume Press Chapbook Award).  Her poems have appeared in such periodicals as American Poetry Review,Atlanta Review, The Beloit Poetry Journal, The Paris Review, Prairie Schooner, The Virginia Quarterly Review, and elsewhere.