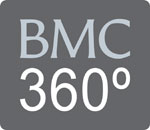 Since its first slate of courses was offered in the 2010-11 academic year, Bryn Mawr's 360° program has included a requirement that participants will share their experiences and research through activities such as poster sessions, lectures, and web postings.
And while every 360° has included this "public" element, it's been especially robust in some of this year's clusters of courses.
"For the early 360°s there was so much excitement about the incorporation of field study and the possibilities for interdisciplinary collaboration that I think it eclipsed the public reflection that was being done," says Program Coordinator Sarah Theobald. "However, now that the program is starting to mature, both faculty and students are becoming more excited about the aspects of this program that involve making these intellectual enterprises more accessible to the campus community (and beyond)."
Not surprisingly, two of the most recent 360°s that have embraced the programs' mandate to make work publicly accessible include courses taught by art historians.
"Perspectives on Sustainability: Disasters and Rebuilding in Japan," a 360° offered in the fall, produced both an online and traditional exhibition and is sponsoring a film series at the Bryn Mawr film institute.
"Exhibiting Modern Art," which spans the entire academic year, just opened its exhibition, "A Century of Self-Expression: Modern American Art in the Collection of John and Joanne Payson," and has been chronicling the process on their blog.
A third 360°, on Eco-Literacy, also has an artistic component.
The cluster has hosted a creative resident, the visual artist Ava Blitz, who spent the first half of the semester assisting students in creating their own multi-modal representations, and has now begun to work on an on-campus installation of her own eco-art.
"Our students are at very different levels of comfort and skill with art-making," says Term Professor of English and Gender Studies Anne Dalke, a 360° veteran who is teaching in the Eco-Literacy cluster. "Ava has helped them discover that wonderful things can happen while making art, rather than just talking about it: sometimes a creative mistake, a recalcitrant material, a random accident can open up a new and exciting way of looking at the world."
"Our creative projects have introduced me to the potential that art can bring into an academic setting," adds Sophia Weinstein, a first-year student enrolled in her first 360°. "It has challenged our Eco-Literacy group to discuss ecological issues with a different approach. I like that the art I make is able to translate thoughts into tangible existence; our art brings a physicality to our predominantly thought-based discussions."
The two other 360°s held this year "To Protect the Health of the Public" and "China and the Environment" have shared their work with the campus community through speaker events, student presentations, and web postings.
Details about 360°s for the 2014-15 academic year can be found online. Applications for fall 360°s will be available on the website in the next week, and are due April 9, 2014.