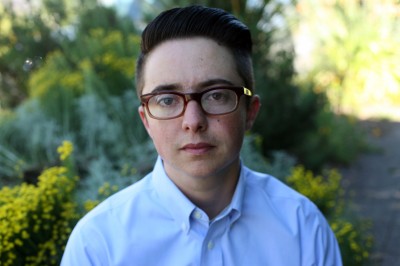 Dean Spade, associate professor at the Seattle University School of Law and author of Normal Life: Administrative Violence, Critical Trans Politics and the Limits of Law, will give a talk from 4:30-6:30 p.m. on Thursday, March 27, in Carpenter 21.
Currently a fellow in the Engaging Tradition Project at Columbia Law School, Spade founded the Sylvia Rivera Law Project, a non-profit collective in NYC that provides free legal help to low-income people and people of color who are trans, intersex and/or gender non-conforming. In his new work, Spade challenges the utility of law reform ideology as an effective response to the poverty, violence, criminalization, and immigration enforcement facing the trans populations. During his lecture, Spade will discuss his call for a critical trans politics in order to build alternative structures that will more meaningfully address contemporary violence and poverty.
"We're very excited to welcome Professor Dean Spade to the college," says Sharon Ullman, professor of history and the coordinator of the Program in Gender and Sexuality Studies. "We have many in the faculty and student body who are deeply engaged by current activism foregrounding the need for a new trans politics. Getting the chance to listen to and talk with this pioneering legal theorist is a fantastic opportunity."
Spade's lecture is co-sponsored by the Gender and Sexuality Studies program, the 1902 Endowed Lecture Fund, The Center for Social Sciences, LALIPC, and the Departments of History, English, Anthropology, and Sociology.
The Program in Gender and Sexuality is a Bi-Co interdisciplinary program committed to the study of a range of questions raised by the category of gender. The program cross lists a wide variety of courses which offer students the opportunity to explore a range of approaches: feminist theory; transnational and third-world feminisms; the experiences of women of color; gay, lesbian, queer, and transgender studies; gender as it is inflected by race, class, religion and nationality; and gender and science. Students interested in choosing a concentration, minor, or independent major in Gender and Sexuality should contact the Gender and Sexuality coordinator on their home campus (Bryn Mawr , Sharon Ullman: sullman@brynmawr.edu or Haverford, Anne McGuire: amcguire@haverford.edu).
For more information, visit the Program in Gender and Sexuality website.