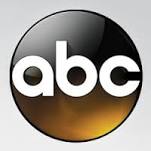 It may be spring break, but there's been a flurry of activity on campus this week as television crews transformed parts of Bryn Mawr into the fictional  Middletown University for the pilot episode of a new ABC drama How to Get Away With Murder.
Starring two-time Academy Award nominee Viola Davis and executive produced by the creators of the hits Grey's Anatomy and Scandal, the "sexy, suspense-driven legal thriller centers on ambitious law students and their brilliant and mysterious criminal defense professor who become entangled in a murder plot that could rock their entire university and change the course of their lives," according to The Hollywood Reporter.
See below for a photo of the giant bonfire-ready football player built on Merion Green and a photo of Thomas Great Hall decked out in Middletown banners. We'll be sure to keep everyone up-to-date on air dates and any additional information.