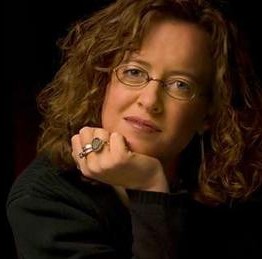 Genevieve Bell '90, M.A. '92, who earned her bachelor's and master's degrees in anthropology at Bryn Mawr prior to earning her Ph.D. at Stanford, is featured in the Feb. 15 New York Times.
In a piece titled "Intel's Sharp-Eyed Social Scientist," Times' reporter Natasha Singer writes about Bell and her team of "some 100 social scientists and designers who travel the globe, observing how people use technology in their homes and in public."
From the article:
Sixteen years after Dr. Bell, now 46, arrived at Intel, she continues to nudge, contradict and challenge perceptions. But now she leads her own research enterprise. Still, it can be hard to describe precisely what Dr. Bell herself does, because she tends to favor open-ended research questions that don't have an immediately obvious practical payoff. Newspaper articles — with headlines like "Technology's Foremost Fortune Teller" — have portrayed her as an oracle with magical predictive powers.
But over several months of conversations, I came to think of her more as Intel's in-house foil, the company contrarian, an irritant in an industrial oyster shell.
"She is not afraid to voice her opinion thoughtfully and forcefully; she's not afraid to tell you how wrong you are," says Tad Hirsch, an assistant professor of interaction design at the University of Washington in Seattle who used to work with her. "She credits it to being Australian, which is partially true. But part of it is just Genevieve."
Like many alumna, Bell credits much of her professional success to her time spent at Bryn Mawr and the liberal arts education she received.
"I was lucky enough to come to the United States for the express purpose of pursuing a liberal arts education, and luckier still that I got to do that at Bryn Mawr," says Bell. "The foundational building blocks around critical thinking that I was taught have been invaluable in all the years since – it isn't about what I learnt per se, but how I learnt it and why, and ultimately the questions it helped me ask of everything since. Of course, knowing just enough about political science, English literature, psychology, statistics, film theory, sociology, and history, in addition to anthropology, to get myself into the conversation, into the next field of study, into the library or new research has also meant I can push myself and my work, and now my team's work, much further."
To find out more about Bryn Mawr's anthropology department, visit the department website.