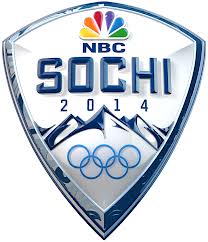 Tuesday, Oct. 29, marks 100 days until the torch is lit and the 2014 Winter Olympics gets underway in Sochi Russia.
Joining the 6,000 Olympic athletes and team members from around the world at the three-week-long international celebration of sport will be Mawrters Sara Powell '15 and Tianyuan Zhang '15, and Haverford student Katherine Mahoney '14. The three Russian majors will be working as interns for NBCUniversal, broadcasters of the 2014 Winter Games.
"I love skiing and ice skating and was a pre-professional ballerina before I came to Bryn Mawr. So anything that has to do with athletics is interesting to me," says Powell, who is currently in Vladimir, Russia, studying through the American Council for Teachers of Russian Program.
For Zhang, this will be the fourth Olympics she's been somehow involved with. In 2004, at age 11, she represented her school to welcome the Olympic torch's first-ever arrival in China. At the 2008 Beijing summer games Zhang's choir performed at the opening ceremonies. And in 2012 she was enrolled in a summer school in London and attended the games.
"So the Sochi Games will be my first winter games. I'm excited to have the opportunity to use my Russian language skills and to be able to do this with Sara, who I've been classmates with for two years," says Zhang.
At the games, the students will be serving as the face of the network as they interact daily with NBC, Comcast, and GE executives, as well as the network's top advertising clients.  Duties will include serving as tour guides, meeting and greeting guests at the airport, providing transportation assistance, event staffing, and a number of other administrative and logistical duties.
In early 2013, NBC contacted the Bryn Mawr Russian Department, noting the strength and national reputation of the department as well as its status as one of only a handful of Russian Language Flagship programs in the country.   Advanced Russian students were invited by NBC to apply to the internship, whereupon they underwent an extensive interview in Russian before being chosen for the internship program.
The NBC Olympic internship stipulates that participants receive academic credit for their time in Sochi; therefore, Bryn Mawr's Olympic interns will be taking a special Praxis course in the Russian Department with Chair and Associate Professor of Russian Tim Harte.  This Praxis course will entail an historical, cultural, and sociological examination of sports and the Olympic Games, as the students will use their experience in Sochi as a springboard for further examination of the role sports play in modern society, particularly within the Russian cultural context.
The Bryn Mawr College Department of Russian offers an undergraduate program of study that has become nationally and internationally renowned. The curriculum in Russian language is designed to help students successfully attain an advanced level of oral proficiency in Russian by the time they graduate. In addition to language courses at all levels, students have the opportunity to take a variety of courses in Russian literature, linguistics, history, cinema, and culture; department majors concentrate in one particular area of study. For more information, visit the department website.