Last week, Bryn Mawr Now featured the many students who sent us "postcard" blog posts about their summer internships and other activities, but they weren't the only Mawrters keeping busy over the summer.
Thanks to the generosity of Bryn Mawr College alumnae and other donors, Bryn Mawr students held internships from as far away as Nepal to right here on campus.
In total, more than 200 students received some sort of summer funding from the college this past summer.  In general, funds supporting internships award between $3600-4500 for a full-time unpaid summer internship of 8-10 weeks in duration. For a full list of summer funding opportunities, visit the Summer Funding page on the Dean's Office website.
This summer, Bryn Mawr students who benefited from Dean's Office funds included Namita Dwarakanath '15, of Randolph, N.J., who, thanks to the Fujimura-Faneslow Internship, was able to work at Independent Thought and Social Action International in Ahmedabad, India.

"From this experience, I gained the skill of thorough project planning, including dealing with the occasional (or frequent) setback," wrote Dwarakanath in her report on the experience. "Additionally, my research skills, ability to think critically, and ability to speak articulately all flourished through developing and presenting curriculum."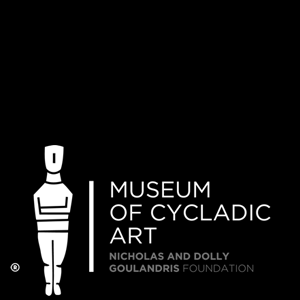 Archaeology major Eleni Gizas '14 of Bayside, N.Y., was able to intern at the Museum of Cycladic Art (MCA) in Athens through the Erika Behrend Memorial Internship, created in memory of Rikki Behrend, a long-time associate dean and psychology lecturer at Bryn Mawr.
This was Gizas' second time at the museum, having worked there in the summer of 2011 courtesy of an all-expense paid internship provided annually by the Department of Classical and Near Eastern Archeology.
Gizas' work at the MCA focused mainly on helping to develop an app for use with an upcoming exhibition and conference titled, "The Land of Theseus: The prehistory of Athens and Attica."
Through the app, visitors will be able to navigate through the major archaeological sites of Attica, spot prehistoric remains, retrieve information about the environment and history of the city, read about myths related to each site, and obtain access to related objects exhibited in the MCA or other museums in Greece.
"It was very exciting to work on this project because it was in its earliest stages of development," wrote Gizas in her report. "There was no 'guidebook' or 'right' way of doing things, so I had to combine my practical knowledge of archaeology with creative new ideas in order to present the information in an interesting and comprehensible manner for people not as familiar with the material."
Zoe Colman '14, of Lexington, Mass, spent part of her summer interning for the National Partnership for Women and Families in Washington D.C. through funds raised in of honor of Mike Niccolls '39, who for many years has helped connect Bryn Mawr students to opportunities in the nation's capital.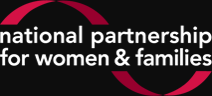 As part of her internship, Colman, a political science major, was able to attend bill hearings and markups on Capitol Hill and even had opportunities to lobby lawmakers.
"As a political science major I was pretty sure that I was interested in public policy, but after this internship I am positive that this is a career I would like to pursue," writes Colman. "I absolutely loved being in Washington right in the middle of where change was being made. I was so inspired by everything I learned this summer that I am hoping to write my thesis on workplace policies and how they affect working mothers. I hope that I can use this new knowledge and the skills I learned this summer to make change at Bryn Mawr and beyond."
There will be a Summer Funding Fair on Friday, Nov. 1, from noon-2 p.m. in the Campus Center Lounge. There will also be a poster session highlighting the work of students who participated in the Summer Science Research Program in the Campus Center on Friday, Sept. 20, from 11-2 p.m. For more information, students can also attend the Find and Fund a Summer Internship information session to be held on Thursday, November 14 (location and time TBA, co-sponsored by the Dean's Office and the Career and Professional Development center).