Sunny skies and seasonal temperatures set the stage for a perfect 2013 May Day. From the strawberries and cream in the morning to the evening screening of A Philadelphia Story, May Day 2013 was a huge success.
To see select photos from the day, visit this online gallery.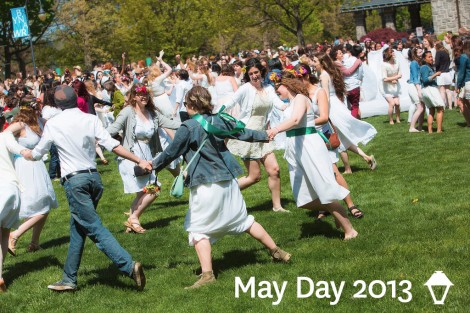 Those interested in reliving the day in even more detail can see 400+ pictures from the day at the full May Day gallery.