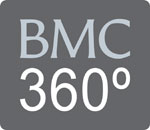 Bryn Mawr is offering four 360° course clusters for the fall 2013 semester. "Contemplative Traditions" will be the first repeat 360° and "To Protect the Health of the Public," "Modern Art in Exhibition," and "Perspectives on Sustainability: Disasters and Rebuilding in Japan," will be offered for the first time.
"The 360° clusters offered this fall are terrific examples of the ways that faculty and students can use this flexible program structure to create new learning experiences," says Provost Kim Cassidy. "The collaborative and integrated approach of a 360° provides an additional way for students to showcase the value of their liberal arts education while examining these important issues."
Initially offered in the fall of 2011, "360°: Contemplative Traditions" brings together historical, cultural, psychological and religious perspectives in its study of mindful and contemplative traditions. The courses are again taught by Haverford Associate Professor Hank Glassman, and Bryn Mawr Professors Michelle Francl and Marc Schultz, and the 360° includes a trip to Japan.
"360°: To Protect the Health of the Public" brings together instructors from Athletics, French, and Social Work to look at themes such as the place and power of government and interest groups, and the need for building and supporting a public health infrastructure. Courses are being taught by Professor Toba Kerson (GSSWSR), Assistant Professor Rudy Le Menthéour (French), and Jason Hewitt (Athletics).
"360°: Perspectives on Sustainability: Disasters and Rebuilding in Japan" marks the first time Swarthmore professors are participating in the program. Swathmore Associate Professors Tomoko Sakomura (Art & Art History) and William Gardner (Japanese) will join Professor Carola Hein of Growth and Structure of Cities. Participants in the 360° will study the history of disaster rebuilding and the impact of the built environment on art and literature as part of broader networks of interactions both in East Asia and the West.
A fourth cluster—"360°: Modern Art in Exhibition" (link will be provided soon)—will use a significant collection of modern American art to explore differences in addressing academy and community as audiences, and will bring together theoretical and practical aspects of the study of art history. Professor Steven Levine (History of Art) and Lecturer Brian Wallace (History of Art, College Curator) will work with students over the course of the 2013-14 academic year to produce an exhibit of this exciting collection for public viewing.
Because of the coordination of class schedules involved in participating in a 360°, students must apply by April 10. For more details, go to the 360° application page.
360° is an interdisciplinary experience that engages several aspects of a topic or theme, giving students an opportunity to investigate thoroughly and thoughtfully a range of perspectives. A cohort of students takes a cluster of classes over the course of a semester, focusing on the history, economic concerns, cultural intersections and political impact of an era, decision, event, policy, or important scientific innovation. 360° participants hone their arguments and insights through writing and research, develop strategies for teamwork that push the limits of their talents and creativity, and work with professors and scholars to promote big-picture thinking. Travel associated with the 360° program is funded by Bryn Mawr College.