"Stubborn, amazing, brilliant, exciting, fun, stubborn."
Those are the words Bryn Mawr Professor of English Bethany Schneider (aka Bee Ridgway) uses to describe Bryn Mawr students in a video produced to promote her debut novel, which is coming out in the U.S. and U.K. and which is being translated into five other languages. The River of No Return hits bookstores on April 23.
Schneider's book—which she describes as a "mash-up of genres"—is a sweeping story of lovers who hurtle through time, traveling from modern day Vermont to London of the Regency era, in a quest to bring down a secret society that controls the past and, thus, the future.
In the video, Schneider goes on to talk about the influence her students have had on her writing.
"I've been in graduate school and teaching the literature of the 18th and 19th centuries for 20 years," says Schneider. "So for me, it was, in fact, my students who opened up my eyes to what contemporary fiction can be. The River of No Return is contemporary popular fiction but it has its roots in the past and in a long history of literary genres."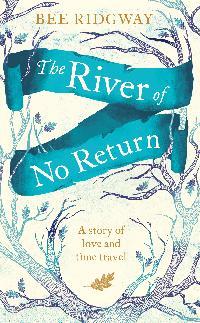 In a follow-up interview with Bryn Mawr Now, Schneider went on to talk about how the process of writing The River of No Return has also had a profound impact on how she plans to approach teaching when she returns from her leave this fall.
"This book is the product of a lot of people helping me in a way that's different—more collaborative—than how people work together in my academic field," said Schneider. "Every stage since the first draft has been real teamwork. I talk all the time with my students about the need to collaborate, to work together on writing, but I don't think I've paid enough attention to figuring out how to make that sort of approach a reality for students."
The River of No Return is available for pre-order in all the usual internet locations, or from your local bookstore. For more about the novel (including an explanation of Schneider's pen name) visit the author's website. You can also follow Bee Ridgway on Twitter, Facebook and her blog.
To learn more about Bryn Mawr's English Department, visit the department website.
Comments Off

on English Professor Bethany Schneider Talks About Bryn Mawr Students in Promotion of Debut Novel