UPDATED JUNE 8: Secretary of State Hillary Clinton is scheduled to give opening remarks at approximately 9 a.m. on Monday, June 11. Watch streaming video of the speech here.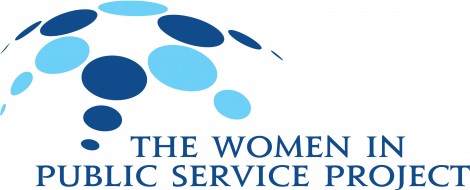 The inaugural Women in Public Service Project (WPSP) Summer Institute begins next week at Wellesley College. Bryn Mawr College is a founding partner of the WPSP along with the U.S. Department of State and Barnard, Mt. Holyoke, Smith, and Wellesley Colleges.
Former Secretary of State Madeleine Albright will give the keynote address at this year's institute.
Included among the panelists at this year's institute is Shazia Rafi '79, secretary general for Parliamentarians for Global Action, who will take part in the panel "Identifying Challenges to Women's Leadership in Public Service and Transcending those Challenges."
Inyang Ebong-Harstrup '82, deputy director of United Nations Development Programme, will moderate a panel on economic agency and women's leadership and facilitate related working groups on Saturday, June 16.
Secretary of Bryn Mawr College Ruth Lindeborg '80, who serves on the WPSP steering committee, will be part of a first-day panel on the aims, goals, and potential impact of the WPSP. She'll be joined on the panel by the architects of the WPSP, U.S. Ambassador-at-Large for Global Women's Issues Melanne Verveer and U.S. Special Representative to Muslim Communities Farah Pandith, as well as steering committee members from Wellesley and Smith.
"It is marvelous to see the past year's work and planning come to fruition in the pilot of the WPSP signature institute program," says Lindeborg. "These summer institutes will be a powerful resource for emerging women leaders from around the world to build skills and networks that will help move them into leadership positions in politics, government, diplomacy, and other public service fields. Those of us involved with maintaining and growing the WPSP will profit in turn by hearing from these aspiring leaders as we shape programming and as we reflect on how we can best serve them in becoming the next generation of parliament members, senators, governors, and presidents."
Professor of Political Science Michael Allen will also be participating throughout the first week of the institute, moderating and facilitating sessions.
The pilot institute brings together 50 emerging women leaders from across the globe between the ages of 25-45 who are already serving in different fields of public service and/or political or elected office.
The 11-day institute provides a forum for shared learning and dialogue; exchange of experiences and expertise; peer-to-peer mentoring and networking; and builds an important platform for cross-fertilization of knowledge and innovative leadership skills.
Since the institute is being launched a year from the defining events of the Arab Spring, it will acknowledge the uniqueness of this historical moment by including a particularly strong cohort from the Middle East and North Africa regions (MENA) as well as from other countries undergoing political and social transformations.
In December of 2011 many of the world's most influential leaders—including Secretary of State Hillary Clinton and International Monetary Fund Managing Director Christine Lagarde—gathered in Washington, D.C., for a colloquium that marked the official launch of the WPSP.
President Jane McAuliffe, several faculty and staff members, trustees, a number of current Bryn Mawr students, and a contingent of alumnae traveled to D.C. to be a part of the event.
The 2013 institute will be held at Bryn Mawr next summer.
Follow the Women in Public Service project on Twitter and Facebook.
Comments Off

on Bryn Mawr Alumnae, Faculty, and Staff Take Part in Women in Public Service Project Summer Institute