Ambassador and Consul-General of Japan in New York Shigeyuki Hiroki visited Bryn Mawr's campus this week. Hiroki was in the Philadelphia area to take part in the Cherry Blossom Festival of Greater Philadelphia.
Hiroki took the opportunity of this official visit to the city to learn more about Bryn Mawr College. He stayed at Wyndham House and met with Bryn Mawr President Jane McAuliffe and Senior Advisor for Internationalization Susan Sutton.
In the course of his long and distinguished diplomatic career, Hiroki has been involved in planning Japan's security policy, developing Japanese-Korean relations, and supervising Japanese foreign policy toward Europe. Since the 1990s, Hiroki has devoted his time and energy to promoting a better relationship between Japan and the US.
While at Bryn Mawr, Hiroki explored the College as a possible destination for Japanese students and also discussed various ways in which Bryn Mawr might work with partner institutions in Japan.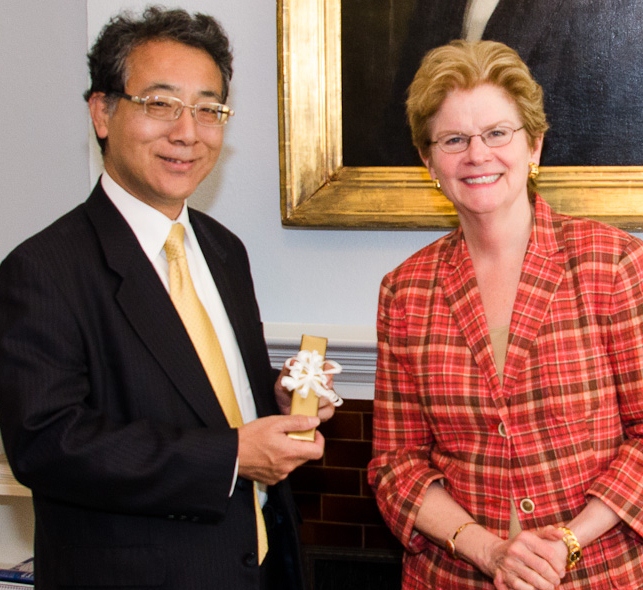 Comments Off

on Ambassador and Consul-General of Japan in New York Shigeyuki Hiroki Visits Bryn Mawr