profile of Sherella WilliamsUpdated May 10, 2012, with
Last year, Bryn Mawr was among the top producers of Fulbright recipients among all colleges and universities nationally, and it appears that our students are on track for the same sort of success again in 2012.
So far, seven Bryn Mawr students have decided to accept grants from the J. William Fulbright Program for U.S. Students. They are Johanna Best, Chantal Deaton, Anna Melker, Kayla McDaniel, Sara Neidorf, Sherella Williams, and Andrea Tang.
Sponsored by the U.S. Department of State, the Fulbright program was established by Congress in 1946 to "enable the government of the United States to increase mutual understanding between the people of the United States and the people of other countries."
The grants awarded to Bryn Mawr students so far this year are three English Teaching Assistantships and two Study/Research grants. In the weeks ahead we will profile each Fulbright grant recipient and continue to update this article.
2012 Fulbright Research Grants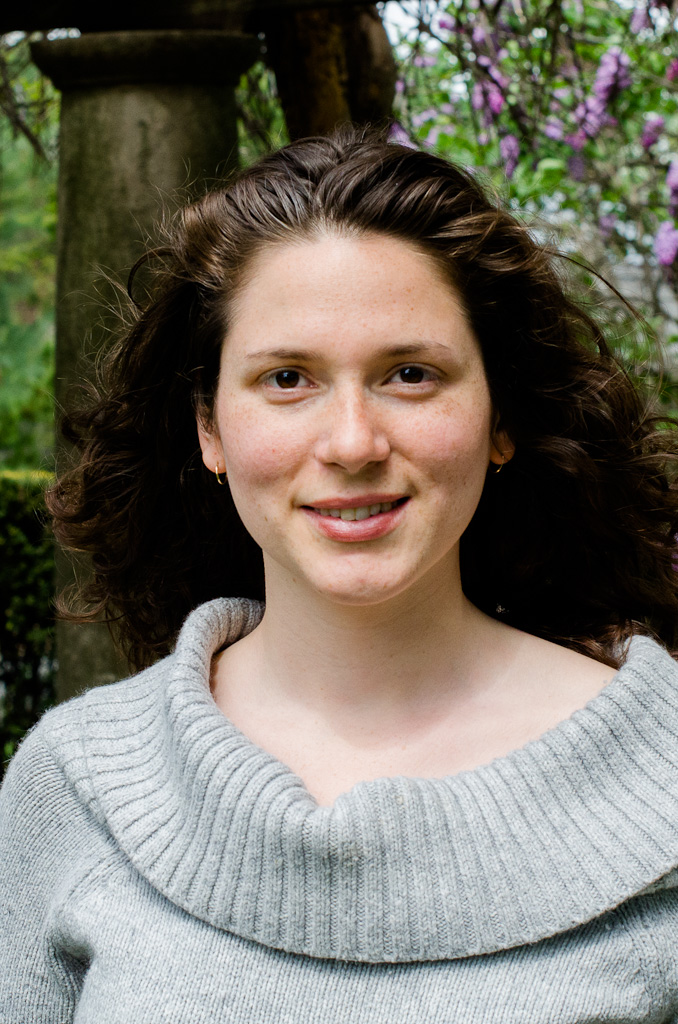 Archaeology Ph.D. candidate Johanna Best has received a Fulbright Research Grant to Greece, where she will continue her dissertation on sacred spaces along roadways in ancient Attica.
More about Best »

This fall Anna Melker will travel to Sweden's Uppsala University in search of what she calls the "holy grail" of clean energy. At Bryn Mawr, Melker is conducting research in photocatalytic hydrogen-fuel production under the direction of Assistant Professor of Chemistry Jonas Goldsmith. More about Melker »

Sara Neidorf, a Comparative Literature/German double major with a minor in Film Studies, has received a Fulbright Research Grant to study film theory, history, and exhibition history, and conduct independent research on the state of cinema-going in Berlin today. More about Neidorf »
Fulbright English Teaching Assistantships to the Class of 2012

Like most recipients of Fulbright Teaching Assistantships, Chantal Deaton '12 has plans to pursue research in addition to working as an English tutor in her host country of Germany. But for Deaton, the tutoring work she'll be engaged with is particularly central to her future goals. More about Deaton »

Although she grew up only an hour north of the Mexican border in Tucson, Ariz., Kayla McDaniel's interest in Spanish didn't solidify until she came to Bryn Mawr. McDaniel will continue to improve her Spanish while teaching English as a Fulbright Teaching Assistant in Mexico during the 2012-13 academic year. More about McDaniel »

In addition to her duties teaching English, Andrea Tang, who is a double major in English and East Asian studies, plans to use her time as a Fulbright Teaching Assistant to study the Korean language, and she hopes to jump-start some potential dissertation research on East Asian soft-power relations. More about Tang »

Sherella Williams discovered a strong interest in teaching through an internship with UNICEF during her junior year abroad in Germany. Next year, she'll be returning as a Fulbright ETA. More about Williams »
Comments Off

on Bryn Mawr College Fulbright Tally at Seven: Recipients to Travel to Austria, Germany, Greece, Mexico, Sweden, and South Korea