A series of public lectures and workshops offered in conjunction with the 360°: Perspectives in Sustainability course cluster will give the wider community an opportunity "to share the excitement of the 360° program that faculty and students experience in the classroom," says Professor of Mathematics Victor Donnay, who teaches one of the three courses that make up the 360°.
"We are pleased to be able to provide the College and the neighboring community an opportunity to learn about, discuss, and take action on issues of sustainability," says Donnay. Two distinguished visitors will offer a lecture and a workshop each. All are free an open to the public, but registration is required for the workshops.
The schedule:
The presenters: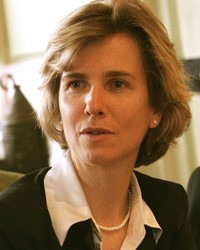 Leith Sharp is a longtime advocate of sustainability in higher education. She began her career as a student at the University of New South Wales, where she established one of the world's first campus sustainability programs. In 1999, Harvard University hired her as the founding director of its Office of Sustainability, where she established one of the largest green-campus organizations in the world. In 2009, she became the executive director of another new organization, a partnership of 48 community-college presidents working together to drive green economic growth across Illinois. Sharp is now the founding chair of the Sustainability Futures Leadership Academy, an international collaboration to advance executive leadership capabilities for driving sustainability into the core business of higher education in both developing and developed countries.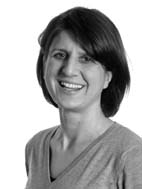 Architect Korinna Thielen is a proponent of whole-systems design—integrating the creativity of multiple disciplines and stakeholders, and creating sustainable and resilient environments in a well-managed process of collaboration and innovation. Now teaching both in Munich (Technische Universität München) and Hamburg (HafenCity University Hamburg), she has a wide range of experience in design and planning, having worked with internationally acclaimed practices in Germany, the Netherlands, and the UK.  At Arup Urban Design in London,  she was the design leader of two major masterplans for eco-cities in the UK. She also worked with Arup Global Foresight and Innovation, a strategic research group exploring emerging trends and scenarios for the future. As project manager at the Institute for Sustainability, she helped develop a proposal for a collaborative research and innovation center, with a focus on improving the sustainability of the built environment.
Comments Off

on Sustainability Lecture Series Offers Community a Sample of the Bryn Mawr 360° Experience