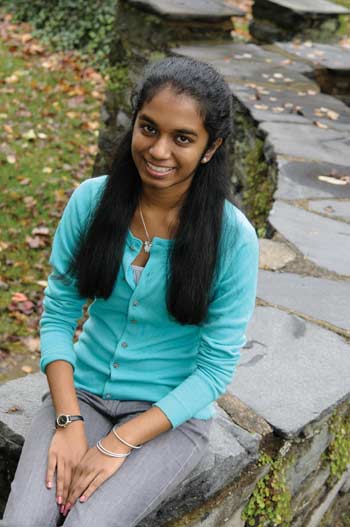 In the latest issue of India Abroad, Lakshmi Somasundaram '13 writes about how Bollywood and the Indian IT industry can change the face of autism in India.
Somasundaram has written for the magazine's "Teenspeak" section since age 12. Her latest article is based on a final paper from her "Autism Spectrum Disorders" class last semester with Psychology Professor Robert Wozniak.
Somasundaram is a psychology major with a concentration in neural and behavioral sciences.
Comments Off

on Bryn Mawr Student Lakshmi Somasundaram '13 Pens Article About Autism for India Abroad