On Friday, Feb. 10, more than 250 brightly colored signs will appear along Bryn Mawr's pathways, pop up on dining hall tables, and decorate doorways. Faculty and staff will don owl pins. It's all part of Bryn Mawr's fourth annual "Give a Hoot Day."
Give a Hoot Day marks the time in the school year when students' tuition stops paying for the cost of a Bryn Mawr education and support from donors takes over. Students are encouraged to visit the Campus Center between 10 a.m. and 3 p.m. to sign thank-you cards and, from 11 a.m. to 1 p.m., to participate in a thank-you video. Students can also sign thank-you cards in Erdman during lunch hours, 11 a.m. to 1:30 p.m. Give a Hoot Day is all about showing appreciation for the thousands of generous donors—alumnae/i, parents, faculty, staff and friends—who make a Bryn Mawr education possible.
Students who take part in Give a Hoot Day will enjoy free cookies and hot chocolate. Each participant will also be entered into a raffle for one of 25 pairs of tickets to the Bryn Mawr Film Institute, founded by alumna Juliet Goodfriend '63.
Bryn Mawr donors choose to give because they believe in the deeply meaningful and life-changing qualities of a Bryn Mawr education. They want the Bryn Mawr education they know and love to endure; they "give a hoot!" Let everyone know why you give a hoot by donating your Facebook status or a Tweet (#BMCGiveAHoot) on Friday, Feb. 10.
For more information or to make a gift, visit Giving to Bryn Mawr or call 610-526-5121.
This year's Give a Hoot Day thank-you card, pictured below, features artwork by Ekaterina Vlasova '15, a biology major from Pennsylvania.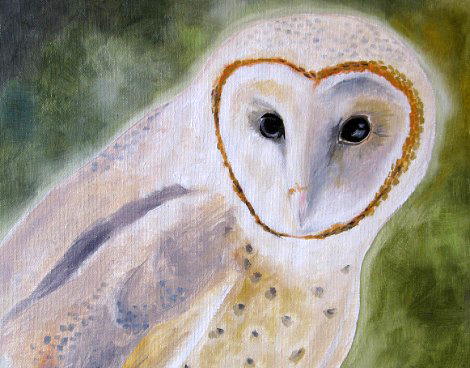 Comments Off

on On "Give a Hoot Day," Students Will Thank Donors Whose Gifts Make a Bryn Mawr Education Possible