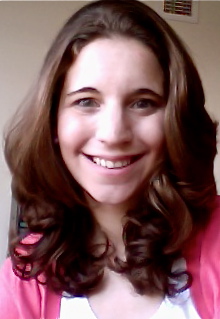 Although both of her parents are physicians, Nina R. W. Cohen '12 of Newton, Mass., who was recently named a 2012 Rhodes Scholar, has had a very specific career outside of medicine in mind for as long as she can remember.
"From early childhood I've dreamed of being a judge," says Cohen. "At five years old I wanted to have discussions about capital punishment with my parents."
A philosophy major with a minor in French, Cohen is one of 32 outstanding students to be named members of the American Rhodes Scholar Class of 2012.
The Rhodes Scholarships are postgraduate awards supporting exceptional all-around students from diverse countries to study at the University of Oxford in England. The Rhodes is the oldest and considered by many to be the most prestigious international graduate scholarship program in the world. Past recipients have included President Bill Clinton, New York Times columnist and author Nicholas Kristof, and MSNBC's Rachel Maddow.
The road to Oxford was not without its bumps for Cohen, who has always done well academically and is a classically trained musician who plays both piano and the French horn. However, Cohen's college search was complicated by her alternative high school's nontraditional curriculum.
"I had this unusual transcript that I think some schools just couldn't look past. Bryn Mawr was willing to take a chance on me and that's something I'll be forever grateful for," says Cohen.
As a student at Bryn Mawr, Cohen says she was in many ways able to "chart her own course," but that there were always faculty members there to guide her along the way.
"The professors here are selfless. I've spent hundreds of hours in their offices talking about everything. They've shown unending kindness, interest, and support throughout my time here," she adds.
Among the faculty members Cohen says were particularly influential are Professor of Philosophy Robert Dostal, Professor of French Grace Armstrong, Political Science Professor Stephen Salkever, and Assistant Professor of French Rudy Le Menthéour.
"The quality of the education I've received at Bryn Mawr is second to none. My time at Oxford is going to be challenging, but Bryn Mawr has given me the tools I'll need to succeed," Cohen says.
Cohen and her fellow Rhodes Scholars were selected from a pool of 830 candidates who had been nominated by their colleges and universities.
As a Rhodes Scholar, Cohen will spend two years at Oxford pursing an M.Phil. in political theory. Her scholarly interests include liberalism, republicanism, constitutional law, and the relationship of the individual to the state, which she explored this past summer as a Hanna Holborn Gray Scholar.
Cohen is also deeply committed to issues of disability and has been active as a volunteer and tutor while at Bryn Mawr. She has interned at the American Friends Service Committee, where she researched mental illness and the effects of solitary confinement with the support of a Katherine Houghton Hepburn Center internship. Prior to coming to Bryn Mawr, Cohen worked for the late Senator Ted Kennedy on mental-health issues for the Massachusetts legislature.
Rhodes House will be new for Cohen; however, Oxford won't. Cohen spent her junior year abroad there.
"Oxford is a truly special place and I can't wait to return," says Cohen.
News of Cohen's inclusion in the Rhodes class was reported by a number of media outlets including The Boston Globe and the Associated Press.
Previous Bryn Mawr Rhodes winners:
Emma Robinson (Bermuda): 1987
Carrie La Seur (North Dakota): 1993
Chenoa Marquis (Trinidad and Tobago): 2003
Comments Off

on Bryn Mawr Student Nina R.W. Cohen Earns Rhodes Scholarship