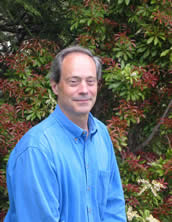 Bryn Mawr Professor of Psychology Clark McCauley, whose new book Friction: How Radicalization Happens to Them and Us was published in March, is now blogging for Psychology Today.
His latest post looks at the spontaneous celebrations that erupted after the death of Osama Bin Laden.
McCauley is the Rachel C. Hale Professor of Sciences and Mathematics and co-director of the Solomon Asch Center for Study of Ethnopolitical Conflict.
He is also the author of Why Not Kill Them All? The Logic of Mass Political Murder and Finding Ways of Avoiding It and founding editor of the journal Dynamics of Asymmetric Conflict.
Comments Off

on Psychology Professor Clark McCauley Pens Blog for Psychology Today