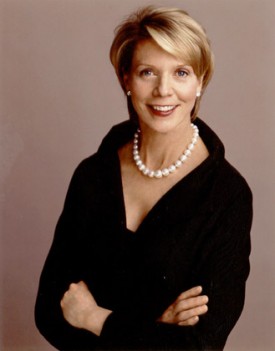 Cathleen P. Black, New York City schools chancellor and former chairman of Hearst Magazines, will join Bryn Mawr President Jane McAuliffe on Thursday, March 17, at 4:15 p.m. in room 300 of Dalton Hall for a lively conversation about public education today and about women in leadership.
This event is free and open to the public.
Previous speakers in the series have included Nobel Prize-winning economist Eric Maskin and Council on Foreign Relations Senior Fellow Isobel Coleman, author of Paradise Beneath Her Feet: How Women are Transforming the Middle East.
Prior to her appointment as chancellor in November of 2010, Black was the chairman of Hearst Magazines, where she led a team of some 2,000 employees producing more than 200 local editions of 14 magazines in more than 100 countries.
Before joining Hearst in 1995, Black served as president and chief executive officer of the Newspaper Association of America and prior to that spent eight years at USA Today first as president, then publisher.
She has been a member of the board of directors of IBM and The Coca-Cola Company.
Comments Off

on Presidential Lecture Series Features Chancellor of New York City Schools Cathleen P. Black on Thursday, March 17