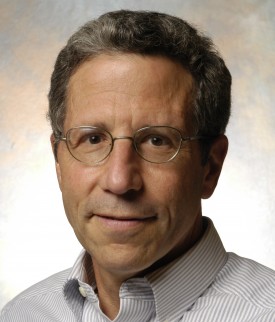 Nobel Prize-Winning economist Eric Maskin will look at alternatives to the Electoral College in a lecture titled "How Should We Elect Presidents?" at Bryn Mawr College on Wednesday, Feb. 9. The talk, to take place at 4:15 p.m. in room 300 of Dalton Hall, is the inaugural event in a new presidential lecture series sponsored by Bryn Mawr President Jane McAuliffe.
This event is free and open to the public.
Maskin won the Nobel Prize for Economics in 2007 along with Leonid Hurwicz, a professor at the University of Minnesota, and Roger Myerson of the University of Chicago, for "having laid the foundations of mechanism design theory."
Additional spring 2011 Presidential Lectures:
February 22: Isobel Coleman, author of Paradise Beneath Her Feet: How Women are Transforming the Middle East and Senior Fellow, Council on Foreign Relations.
March 17: Cathie Black, chancellor of New York City's Department of Education and former head of Hearst Magazines.
While many economic theorists focus on existing institutions and explain outcomes or predict future consequences of those institutions, mechanism design theorists reverse the standard process.
"We start with the particular social or economic goals that we want to achieve, and then ask what kinds of institutions or mechanisms or games could we design to achieve those goals?" said Maskin in his Nobel Prize acceptance lecture.
One of Maskin's major contributions to mechanism design theory has been his attempt to apply it to modern-day political and economic institutions, including taxation, bonds, and voting procedures.
Maskin has publicly favored moving from the current Electoral College system of electing the U.S. president to a general election in which voters could choose from all candidates and rank them according to preference.
Currently, Maskin is the Albert O. Hirschman Professor of Social Science at the Institute for Advanced Study and a visiting lecturer with the rank of Professor at Princeton University. He has also taught at MIT and Harvard.
More information about Maskin, including video of his Nobel lecture, can be found on the Noble Prize website.
"How Should We Elect Presidents?" is the first of three lectures sponsored by the Office of the President during the spring semester and is co-sponsored by the Department of Economics.
Comments Off

on Nobel Laureate Eric Maskin to Explore Alternatives to Electoral College in Feb. 9 Lecture