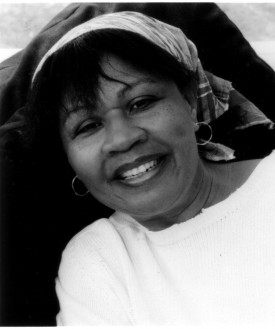 Jamaica Kincaid, author of the bestseller The Autobiography of My Mother, will give a free reading of her work in Bryn Mawr College's Thomas Great Hall at 7:30 p.m. on Thursday, Sept. 30.
The reading is part of Bryn Mawr's Creative Writing Program Reading Series.
Kincaid is the author of a nearly a dozen works of fiction and nonfiction, including the memoir My Brother, the short story collection At the Bottom of the River, and the novels Lucy, Annie John, and Mr. Potter. She was a regular contributor to The New Yorker for nearly 20 years (1976-1995).
Much of Kincaid's work is set in her native Caribbean and draws on her own experiences of being born and raised in Antigua.
"My mother and step-father planned distinctive lives," Kincaid said in an interview with the BBC. "My brothers were going to be gentlemen of achievement, one was going to be prime minister, one a doctor, one a minister, things like that. I never heard anybody say that I was going to be anything except maybe a nurse. There was no huge future for me, nothing planned."
Kincaid set out on her own in New York, changing her name from Elaine Potter. She first worked as an au pair but quickly soon went to work at several magazines before taking a staff job at The New Yorker.
A member of the American Academy of Arts and Letters, Kincaid is now a Professor of Literature at Claremont McKenna College.
Comments Off

on Best-Selling Author Jamaica Kincaid To Give Free Reading at Bryn Mawr College on Thursday, Sept. 30