Hepburn Center Fellow Sarah Schenck '87 returns to Bryn Mawr next week with fellow filmmaker Margaret Sclafani '08 for a variety of special events, including a lecture in the  Center for Visual Culture's Wednesday colloquium series and a screening of Schenck's film Slippery Slope at the Bryn Mawr Film Institute. In addition, Schenck will meet with students interested in Hepburn Center internships, and Schenck and Sclafani will both spend time with students interested in careers in film and media. Details of the public events follow the short biographical sketches of of Schenck and Sclafani below.
Sarah Schenck

A New York-based filmmaker, Schenck earned a bachelor's degree in art history from Bryn Mawr and her master's in political economy from Stanford University . She is currently directing a feature film titled Primitive Streak, which will appear initially on-line in short, interactive episodes. She is also currently producing the NEH-funded feature documentary No Job for a Woman – the Women Who Fought to Report World War II, which tells the stories of three women journalists, including writer Martha Gellhorn, a Bryn Mawr alumna who accompanied the D-Day landing in Normandy.
Margaret Sclafani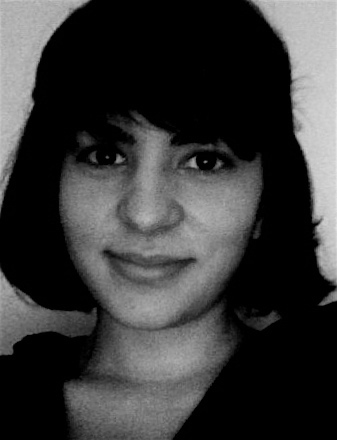 Sclafani earned her Bryn Mawr bachelor's degree in anthropology with minors in film studies and French. She was post-production coordinator on the documentary film Yoo-Hoo, Mrs. Goldberg, which opened in theaters last summer. She has collaborated numerous times with Schenck as production coordinator and assistant on several films. In addition to her production work, Sclafani has also worked in the camera department on several shorts, reality television, and in the upcoming feature film, Stake Land.
Public Events:
Lecture: Art and Politics—An Inquiry into Beautiful and Bad Ideas in Film
In her lecture, "Art and Politics—An Inquiry into Beautiful and Bad Ideas in Film," Schenck will show and discuss clips from some classic films, show a few scenes from her upcoming film Primitive Streak, and take questions about her film career. Sponsored by the Center for Visual Culture, Thomas 224, 12:30 to 1:45 p.m., Wednesday, Feb. 24.
"Slippery Slope" Screening at the Bryn Mawr Film Institute
In Schenck's most recent film, Slippery Slope, a fierce young feminist filmmaker desperate for cash to finish her documentary secretly takes a job directing a porn film after her other moneymaking schemes don't pan out. She brings her feminist ideals to the porn set, and the experience unexpectedly awakens her slumbering sexuality, arousing the suspicions of her politically correct husband and threatening her marriage. BMFI at 7:30 p.m., Wednesday, Feb. 24
Comments Off

on Filmmakers Sarah Schenck '87 and Margaret Sclafani '08 Visit Campus for Hepburn Center Events