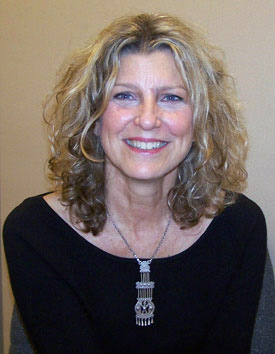 On Tuesday, Oct. 27, at 7:30 p.m., 2009 Hepburn Fellow Carol Rogers will discuss the challenges and issues that have most engaged her during her 29-year career in the Philadelphia Department of Public Health, and the insights her professional experience affords regarding the current crisis facing our nation's health-care system.
Her talk, to take place in Wyndham's Ely Room, is co-sponsored by the Katharine Houghton Hepburn Center,  the Center for Science in Society, the Civic Engagement Office, the Gender and Sexuality Program, Health Professions Advising, and the Office of Intercultural Affairs.
Since 1980, Rogers has been a leading health advocate in Philadelphia, where she has worked as a physician assistant and health educator. For 18 years, she worked as a clinician in the city's health center for the treatment of sexually transmitted diseases. She spearheaded a groundbreaking initiative to promote and distribute the female condom, creating a community-based model that has been widely adopted.
In the late 1980s, as an activist in her union, AFSCME Local 2187, DC 47, Rogers waged a successful campaign to save the city's eight comprehensive health-care centers. More recently, she has coordinated efforts to respond to a voter-mandated change to the Philadelphia Home Rule Charter directing the health department to develop "a plan for universal health care that permits everyone in the city to obtain decent health care."

Comments Off

on Hepburn Fellow Carol Rogers to Discuss her Career in Public Health, Health-care Reform