Filmmaker Sarah Schenck '87 and Philadelphia public-health advocate Carol Rogers have been selected as Hepburn Fellows for the 2009-10 academic year, Katharine Houghton Hepburn Center Director Leslie Rescorla has announced.
In addition, 2008-09 Fellow Maya Ajmera '89 will be returning to campus on Oct. 22 to lead a workshop on social entrepeneurship, and 2008-09 Fellow Ana Maria Lopez '82 will be chairing a campus conference on health-care disparities and access on March 19-20, 2010.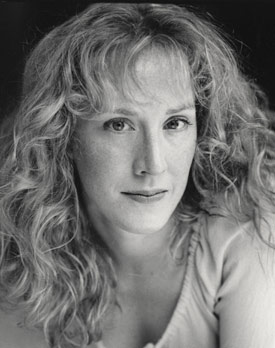 Schenck will make her first visit to campus as a Hepburn Fellow on Sept. 24 to screen and respond to audience questions about Slippery Slope, her comedy about feminism and pornography. Slippery Slope, which won the "Best Feature" award at the 2007 Broad Humor Film Festival in Los Angeles, was Schenck's first directorial effort. In 2004, Schenck was nominated for an Independent Spirit Award for producing Virgin, directed by Deborah Kampmeier and starring Robin Wright Penn and Elisabeth Moss. She has won prizes in the U.K. and Belgium as a writer, director, and producer of short films. She is currently directing a feature film titled Primitive Streak, which will appear initially online in short, interactive episodes. She is also producing the NEH-funded feature documentary No Job for a Woman–the Women Who Fought to Report World War II, which tells the stories of three women who worked as journalists, including Bryn Mawr alumna Martha Gellhorn, who accompanied the D-Day landing in Normandy.
Schenck has made numerous documentaries for nonprofit organizations such as Amnesty International and Project Renewal. She is a member of Wide Iris, an alliance of filmmakers focused on issues of social justice, environmental sustainability, and arts advocacy; and a founding member of Urban Myth Writers Collective. She makes half-hour documentaries on subjects relating to the food supply that air regularly on the Park Slope Food Coop's cable access show. Schenck,  who became a filmmaker after a career in public-education policy, field-produced the New York City segment of The College Track, a documentary about access to college for low-income students that aired in 2005 on PBS.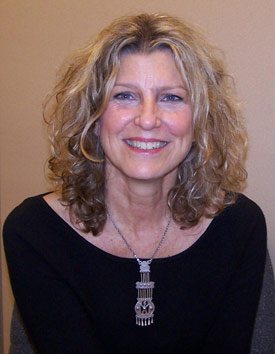 Carol Rogers has been a leading health advocate in Philadelphia for more than 25 years. Since 1980, she has worked as a physician assistant and health educator for the Philadelphia Department of Public Health. For 18 years, Rogers worked as a clinician in the city's health center for the treatment of sexually transmitted diseases. She spearheaded a groundbreaking initiative to promote and distribute the female condom, creating a community-based model that has been widely adopted.
In the late 1980s, as an activist in her union, AFSCME Local 2187, DC 47, Rogers waged a successful campaign to save the City's eight comprehensive health-care centers, which led to legislation protecting their services. Rogers has served as the language-access coordinator working to make health department services accessible to immigrants and those with limited English proficiency. More recently, Rogers has coordinated efforts to respond to a voter-mandated change to the Philadelphia Home Rule Charter directing the health department to develop "a plan for universal health care that permits everyone in the City to obtain decent health care."
Rogers has been a member of the Philadelphia Women's Health Collective, Coalition of Labor Union Women (CLUW), the Philadelphia Reproductive Rights Organization, Women Against Sterilization Abuse, and has served on the boards of the Greater Philadelphia Women's Medical Fund, Elizabeth Blackwell Health Center for Women, AFSCME Local 2187 Executive Board, the Center for AIDS Research Advisory Board, and the Maternity Care Coalition.
Comments Off

on Hepburn Center Welcomes Filmmaker, Health Advocate as New Fellows; Previous Fellows to Return