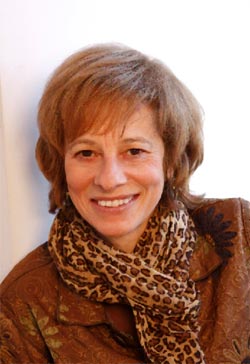 Is it government's role to help those in need? Or does a guarantee of aid sap individuals' ambition and self-reliance? Deborah Stone, a senior fellow at the Demos policy center, research professor of government at Dartmouth College, and author of the new book The Samaritan's Dilemma: Should Government Help Your Neighbor?, will explore aspects of this fundamental public-policy question at two lectures on Wednesday, Nov. 12.
At 4:30 p.m., Stone will give a talk titled "Paradoxes of Altruism" at the Graduate School of Social Work and Social Research's Katherine Lower Lounge.
At 7:30 p.m., she will present "Can You Do Good and Do Politics in the Same Life?" in Carpenter B21.
In The Samaritan's Dilemma, Stone writes: "The Samaritan's dilemma—to help or not to help—is not a question of finding the proper balance between help and tough love … these are questions of public morality, of finding the right balance between social obligation and individual responsibility. Public morality, the nation's underlying philosophy about social responsibility, shapes everything else, most especially the way citizens think about the boundaries of community and the role of government."
Author Francine Prose says of Stone's new book, "Finishing The Samaritan's Dilemma, you not only want to give the book to your neighbors and send it to your congressional representatives but may find yourself wishing that, when the time comes for our next president to assemble a cabinet, Deborah Stone could be appointed our first Secretary of Compassion."
Stone's visit to Bryn Mawr is sponsored by the Center for the Social Sciences, the Katharine Houghton Hepburn Center, and the Graduate School of Social Work and Social Research.