Students and faculty of the Bryn Mawr Geology Department spent Fall Break visiting the mountains of the Iberian Peninsula, where Department Chair Arlo Weil has been involved with groundbreaking research on the breakup of the Pangea supercontinent.

Sixteen students and faculty members atop the ancient lower crust of North America, which was transferred to Europe (here, the north coast of Spain) during the formation of the Pangea supercontinent.

The group enjoys a traditional Iberian dinner at Pepe and Marie's, an inn in the Leon Province of northern Spain.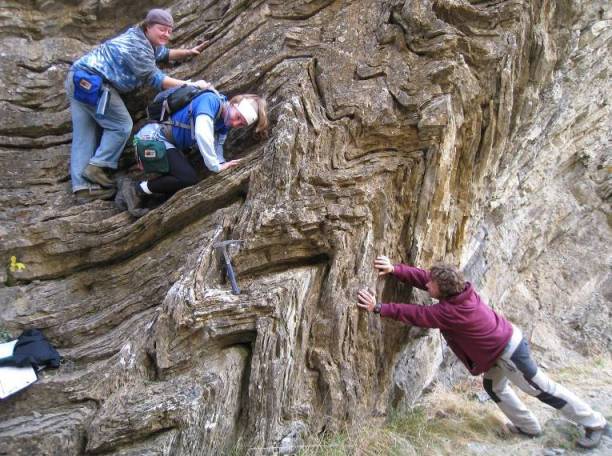 Students pretend to cause folding and deformation of a sequence of Carboniferous limestone rocks in the hinges of the large Alba syncline.

Students hiking in the Cantabrian Zone near the village of La Cueta.

Group photo at the top of the La Cueta Syncline looking north into the Core of the Cantabrian Mountains.