A snowman built by Miriam Doepner '16  and Sofia Ranalli '16 has been featured on BuzzFeed.com.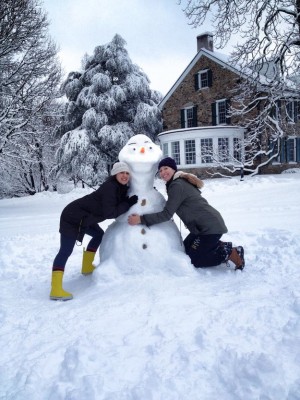 Inspired by the movie Frozen, Miriam and Sofia spent two hours recreating one of the film's characters near Wyndham Alumnae House. A series of photographs were posted on Buzzfeed's community website. The page has now received thousands of views. On the College Facebook page, the link to Miriam and Sofia's photos received over 200 likes and 30 shares from the Bryn Mawr College community.
Share your campus photos on Instagram and Twitter with #BMCBanter.
— Ivy Gray-Klein '14