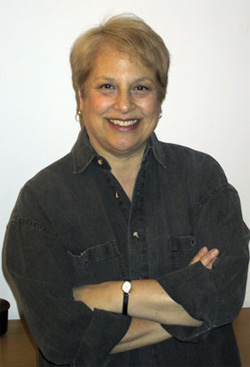 Sherry Ortner '62, who is widely regarded as a "founding mother" of feminist anthropology, will return to Bryn Mawr next week to deliver a public lecture and meet with undergraduates in two Bryn Mawr courses. Her lecture, scheduled for Monday, Sept. 21, at 4 p.m. in Dalton 300, relates to her current ethnographic study of independent filmmakers.
Ortner, a Distinguished Professor of Anthropology at the University of California, Los Angeles, has been a leading figure in social, cultural, and feminist theory since the 1972 publication of her now-classic paper "Is Female to Male as Nature Is to Culture?" She received a Guggenheim Fellowship in 1982, was awarded a MacArthur Fellowship in 1990, and was elected a fellow of the American Academy of Arts and Sciences in 1992. After spending many years studying Nepal's Sherpa people, Ortner found a fresh subject at the 30th reunion of her own graduating class at Weequahic High School in Newark, N.J., eventually producing the celebrated New Jersey Dreaming: Capital, Culture, and the Class of '58.
In her current project, Ortner considers independent film as an important site for the representation and contestation of rapidly changing cultural norms and values in the United States. She has interviewed more than 60 subjects, including producers, directors, and writers. Ortner has also spent time on the sets of several movies and attended numerous screenings and showcases to observe the workings of the independent-film industry.
Ortner's Sept. 21 lecture is free and open to the public. Her visit is sponsored by the Department of Anthropology, the Haverford College Provost's Office, the Program in Film Studies, and the Program in Gender and Sexuality.
Comments Off

on MacArthur Grantee Sherry Ortner '62 to Lecture at BMC