On Tuesday, April 14, at 7 p.m. the Katharine Houghton Hepburn Center and the Department of Anthropology will sponsor "Working for Reproductive Rights in the Obama Era: At Home and Abroad."  The program, to take place in the Ely Room at Wyndham Alumnae House, features Dayle Steinberg, the president and CEO of Planned Parenthood-Southeastern Pennsylvania, and Veena Siddharth '84, vice president of international programs for Planned Parenthood.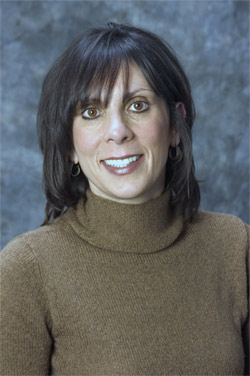 Steinberg began her association with Planned Parenthood Southeastern Pennsylvania (PPSP) in 1978 as a graduate intern, joined the full-time staff in 1981, served as director of surgical services from 1986-1992, then served for eight years as senior vice president, and was appointed president and CEO in 2001.
PPSP, the region's leading sexual- and reproductive-health-care advocate and provider, annually serves more than 60,000 women, teens, and men through its health centers, education programs and public advocacy initiatives. Her more recent awards include PPSP's 2005 Freedom Keeper Award, the 2006 Community Advocate Award from Women Against Abuse, and the Council for Relationships' 2007 Community Leader Award. Her talk will focus on PPSP's three-part role in the local community: reproductive health-care services, sexuality education programs, and public advocacy initiatives. She'll discuss PPSP's efforts that are specifically delivered to and also those that encourage the involvement of young people.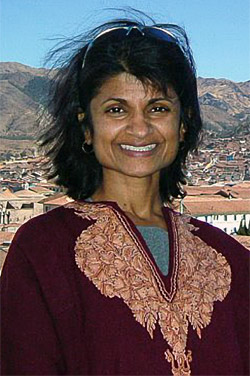 Veena Siddharth joined Planned Parenthood in July 2007 and draws on two decades of experience in the international arena and a background in advocacy and human rights. Following her graduation from Bryn Mawr in 1984,  Siddharth lived and worked in Asia, Africa, and Latin America, focusing her career on issues related to poverty and powerlessness in such areas as women's rights, human rights, economic security for women, refugee assistance, education, and HIV/AIDS. She was most recently the Asia Advocacy Director at Human Rights Watch and has worked with Oxfam, UNDP, and the World Bank.
It was at Bryn Mawr that  Siddharth began pursuing issues of poverty and rights in developing countries. She organized a lecture series on "women and development" and worked with a Quaker organization in Philadelphia to explore how community organizations can work with poor people to change their environment.
Siddharth's talk will focus on how Planned Parenthood works with allies in the United States and around the world to ensure that all women and men have the right and the means to meet their sexual- and reproductive-health-care needs. She will talk about Planned Parenthood's strategy to work with the Obama Administration and others at the national level to improve U.S. policies affecting women's health and rights overseas, and present examples of advocacy movements in other countries that Planned Parenthood is supporting.