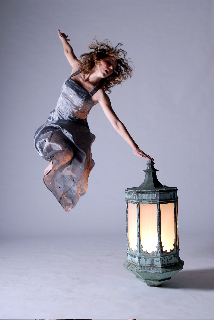 Bryn Mawr's annual Faculty Dance Concert, to be held this Friday, Feb. 6, at 8 p.m., offers an opportunity to see some of Philadelphia's top terpsichorean talent in the graceful and intimate setting of Pembroke Dance Studio.
Five of the professional dancers and choreographers who teach in the Bryn Mawr dance program will be presenting original works. On the program are Leah Stein, presenting "Repeating Lines/Partial View," a structured improvisation with four of her longtime collaborators from her highly regarded company; and Ramaa Ramesh, who will present the classical Indian dance form Bharatanatyam with her group.  Renee Banson will present a trio, "Into the Storm," and Michelle Stortz of Ring Dance Theater and Naomi Pressman will each offer solos.
The performance, which is free and open to the public, will be followed by a reception. For more information, call the Dance Program office at 610-526-5208.