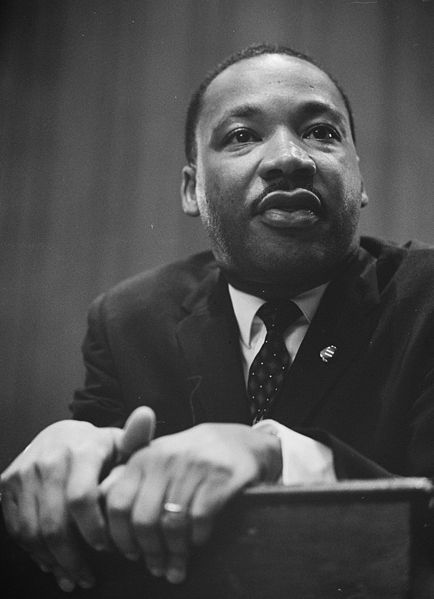 The Main Line Martin Luther King Association's annual Sunday celebration of Martin Luther King Jr. Day at Bryn Mawr College will take place in Thomas Great Hall on Sunday, Jan. 18, beginning at 3 p.m. Retired Villanova University Director of Multicultural Affairs Edward Collymore and the Tuskegee Airmen of Greater Philadelphia will be honored. Bryn Mawr students are also invited to participate in the association's Monday workshops at a local school.
This year's program promises to be especially lively, replacing the traditional keynote speaker with a series of music and dance performances by a distinguished roster of local performers. Highlights include dance selections by West Chester Dance Works' Annointed Dance, led by company founder Dianne Matthews; and music by Harold Thompson; The 3Tenors of Zion; the Main Line Interdenominational Choir; Inspirational Praise; MKW Jazz; jazz trio Barry Sames, Sherry Wilson-Butler, and Leon Boykins; and steel drummer Kristian Paradis.
NBC-10 meteorologist and "10!" co-host Bill Henley will serve as master of ceremonies. The program will open with an invocation from Sr. Linda Susan Beard, a member of the Bryn Mawr English faculty, and will be introduced by staff member Juliet Jeter of the College's Resources Department. Law and Social Policy Program Director Raymond Albert will also offer a welcome. The recipients of the Main Line MLK Society will be recognized before a free-will offering for the scholarship fund is collected, and the Rev. Albert Johnson of Ardmore's Bethel AME Church will offer a closing prayer.
On Monday the Main Line Martin Luther King Association invites students to gather at Coopertown Elementary School beginning at 8:30 a.m. Bryn Mawr Professor of Sociology Robert Washington will offer remarks, and Zion Baptist Church, Haverford High School, and Church of the Redeemer will present musical tributes. Workshops will then take place for adults and children from toddler to teen. Lunch will be served following the workshops and the program. Please contact Juliet Jeter at jjeter@brynmawr.edu or x7381 for more information.